Locally-Owned Construction Company In Pasco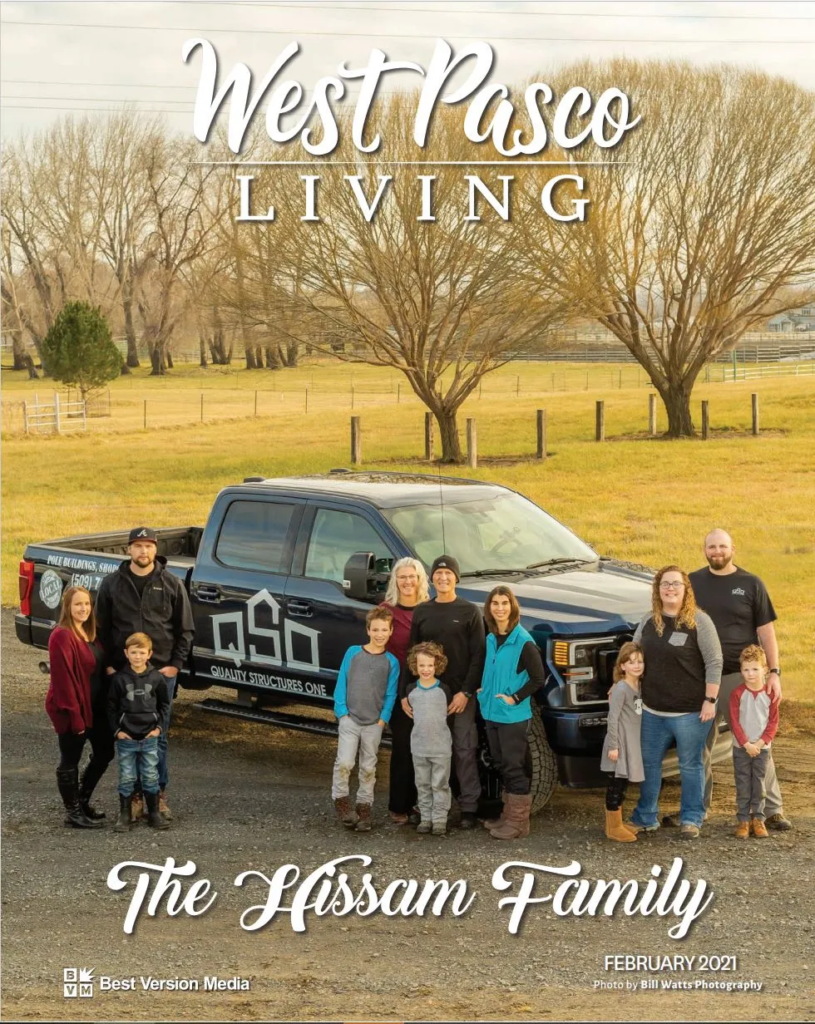 Quality Structures One is a family owned and operated construction company that has been serving Washington state since 1982 and now, Oregon as well. The company has been growing for nearly 40 years, under the ownership of Bill Hissam and his wife, Beki. During that time, his son, Tyler Hissam spent his time working during the summers and doing everything he could to learn the trade. Tyler was always eager to expand his knowledge and expertise in the construction and pole building industry. Tyler's hard work and dedication led to him becoming a project manager and eventually, the owner of Quality Structures One. Now that the company has passed from father to son, Tyler and his wife, Heather, carry the legacy of providing quality buildings for communities in Washington and Oregon.

We believe in family. We love what we do and we're proud of that. When you choose Quality Structures One, we can promise that you'll work with a caring and compassionate group that treats you like family. When you're family, that means that we're dedicated to serving you with top-quality work and integrity.
Our team is up to the challenge
Trust us with your next construction project
Meet the folks who make it all happen. We're so lucky to have a truly amazing bunch! Our team reflects a group of diverse individuals with breadth and a depth of experience across the company. We've got people from all walks of life, each bringing something unique to the table. These fresh and unique perspectives mean that every construction job gets done faster, better, and more efficiently than ever before. Our team set out to serve our customers with the best quality of construction work that you can find in Washington and Oregon, and that's exactly what these go-getters have done and continue to do every day. We care deeply about our work and we can't wait to invite you into the family!
BUILDING SPECIALIST, PROJECT MANAGER